Bardsley's White Wash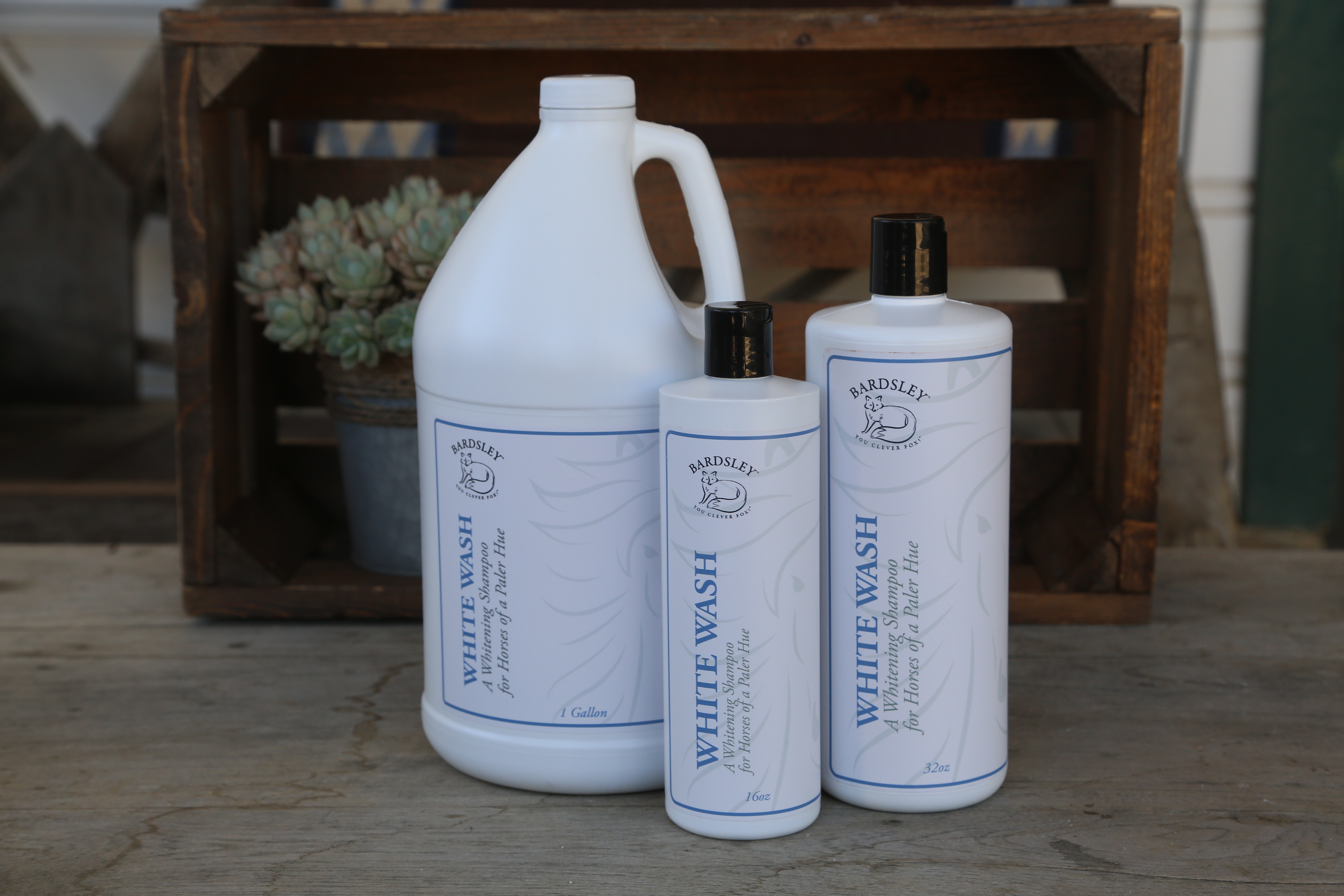 Bardsley's White Wash is a whitening shampoo concentrate that cleans and brightens the coat. Effective, but not harsh, White Wash will leave the hair brighter and whiter, and won't stain blue!
Apply full strength to stains or dilute for full body washing. Work in well and allow to sit several minutes before rinsing. Reapply as needed.
View Ingredients List | Back to Products
---
Bardsley's White Wash 16oz. ($14.00)
Bardsley's White Wash 32oz. ($22.00)
Bardsley's White Wash 1gal. ($55.00)